Beautiful Wedding Hairstyles with Bangs

Think of your wedding day as the perfect opportunity to try something new with your hair. So if you're looking for a fun and flirty look, consider these wedding hairstyles with bangs! From long length to short, this list has it all.
Bangs are one of the most popular hairstyle trends on Pinterest. They look good with any hair color and can be styled in various ways, like straight across or wavy.
Beautiful brides with bangs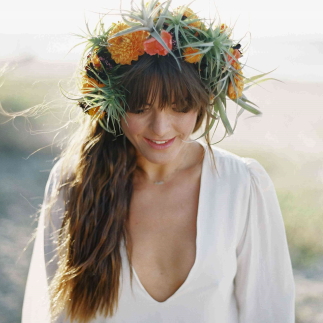 A few key things before we start: make sure your bangs are long enough to cover your eyebrows (this is typically about 3 inches). Next, if you want more volume in the front, try using volumizing shampoo and conditioner. Finally, if you have thin eyebrows that are hard to see underneath short bangs, use an eyebrow pencil or powder for extra definition! You can also style them into waves by curling sections.
Many women will agree that one of the most important aspects of a wedding day is the hair. However, with so many wedding hairstyles to choose from, it can be not easy to find a style that suits everyone in your bridal party and reflects your style. One option for choosing a hairstyle is banged since they are flattering on all face shapes and ages.
In addition to being an easy do-it-yourself option, these styles allow you to keep your makeup simple while still looking polished when the groom sees you for the first time at the altar – no need for hours in front of the mirror.
Bridal hairstyle ideas with bangs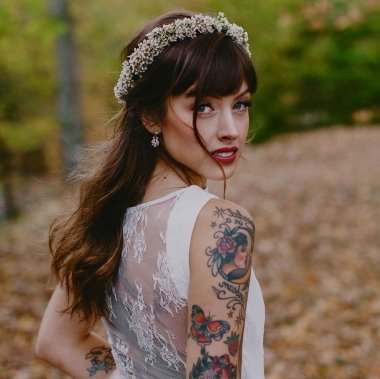 The latest hairstyles for the wedding day are starting to come in, and some of them might be what you're looking for if you're on the hunt for a new style that is easy to maintain on your big day–or if you want something fresh and new! So – check out these hairstyles with bangs.
First up, we have this simple side braid style perfect for a more traditional look. It takes just 10 minutes and can easily be done by yourself or even with help from a friend or family member.
The Sleek Ponytail: A sleek ponytail looks great with any dress, but it's especially perfect with dresses that have an open back or sleeves. It can also work well when paired with a veil or tiara too! This look is great because it's simple enough to put together but still has all the wow factor of a braid down one side of your head.
For a wedding, it's important to have the perfect hair for your big day. A ponytail is usually a safe option, but try these hairstyles with bangs if you want something different!